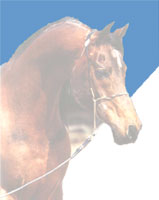 Welcome

Taylor Made Arabians strives to breed beautiful and typey athletic Arabian horses. Utilizing the blood of The Real McCoy, Fadjur, and other great "All Americans." Continuing in the tradition that produced horses such as Maarlee, Fadloren, Fadli, and other greats.

Taylor Made Arabians is home to one of the last living sons of The Real McCoy. Marti McCoy is a lifelong friend and incredible sire. We welcome you to meet Marti and his offspring.

Temperment and trainability are equally important as conformation and movement. A Taylor Made Arabian has it all! Beautiful athletes that are also your best friend!